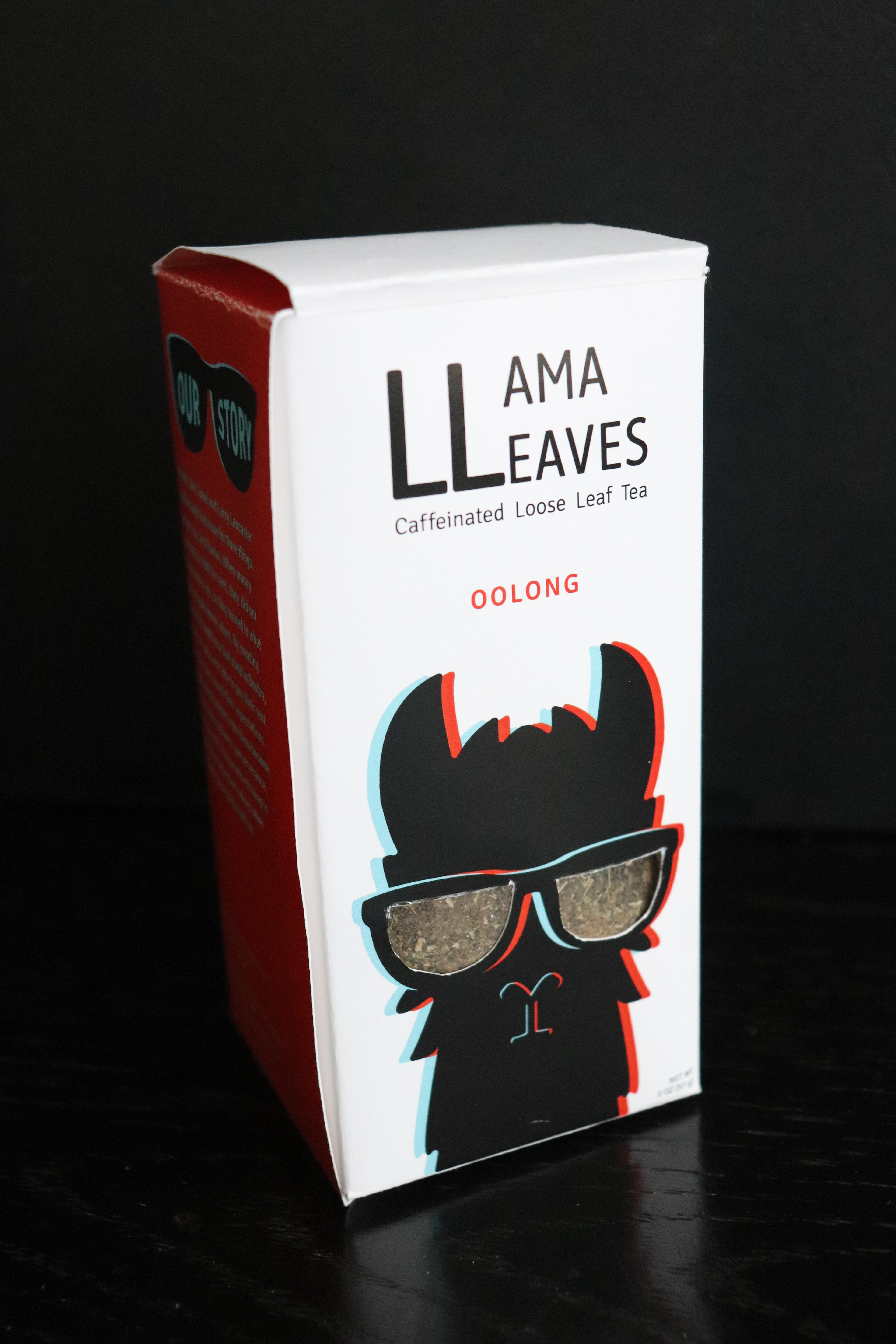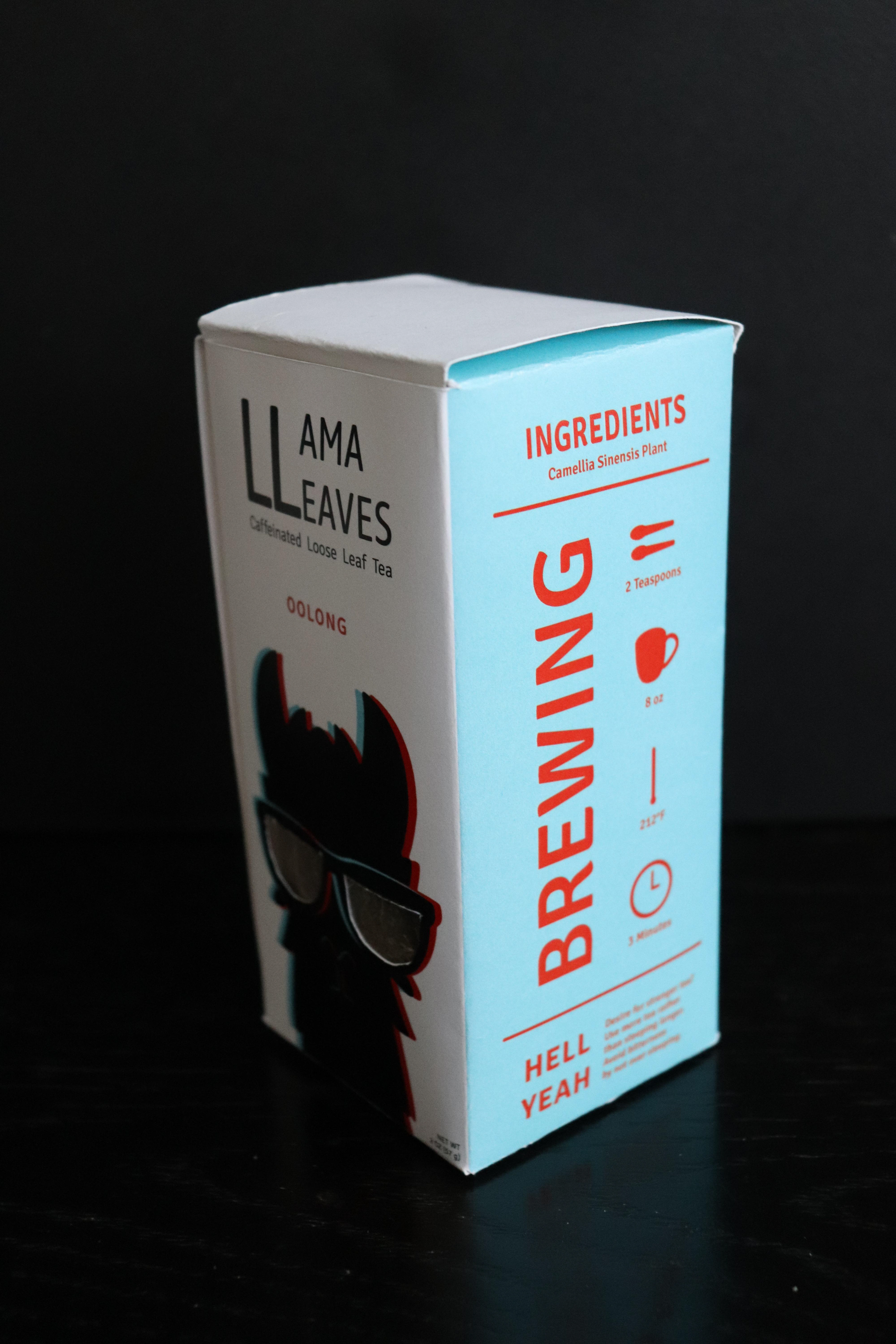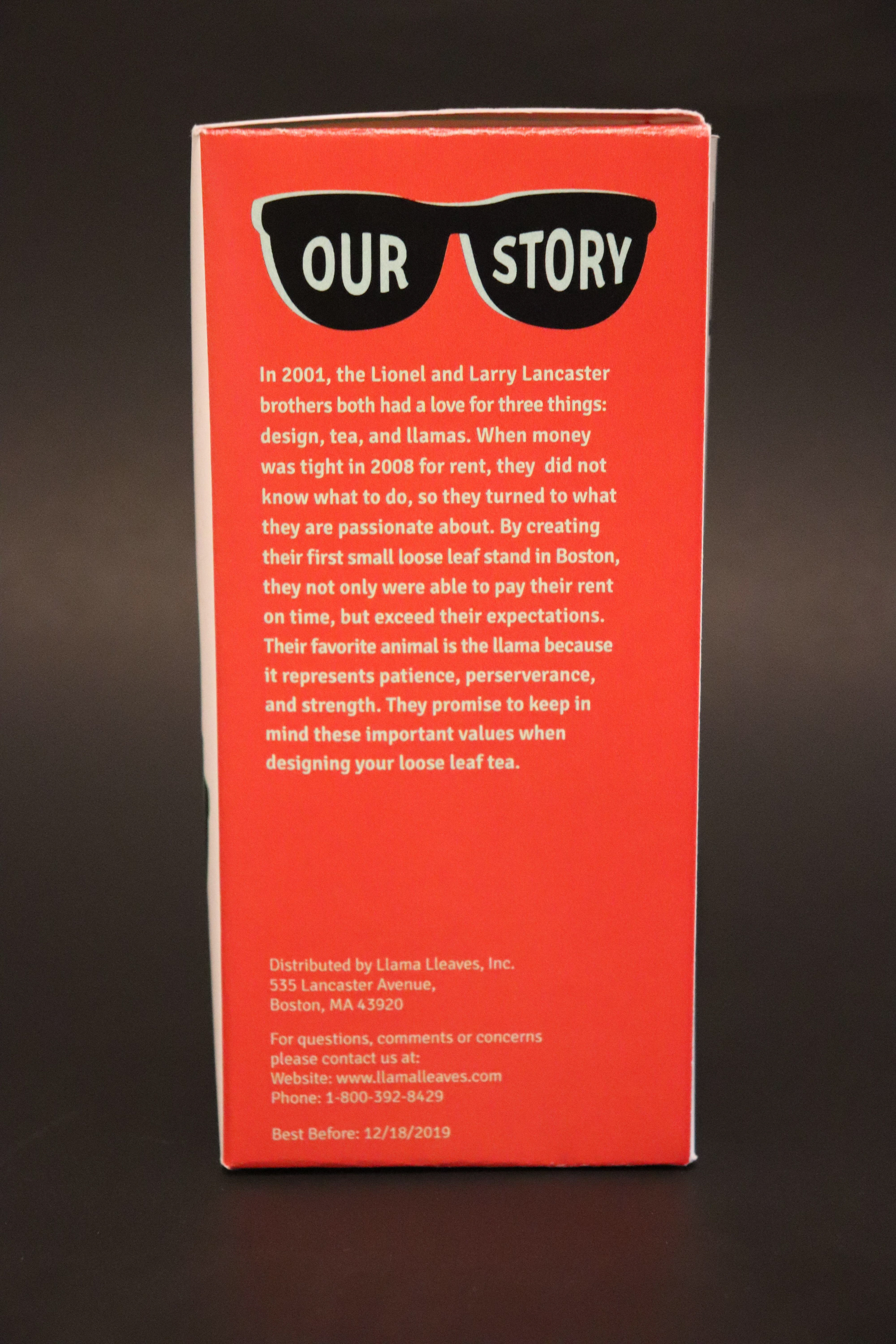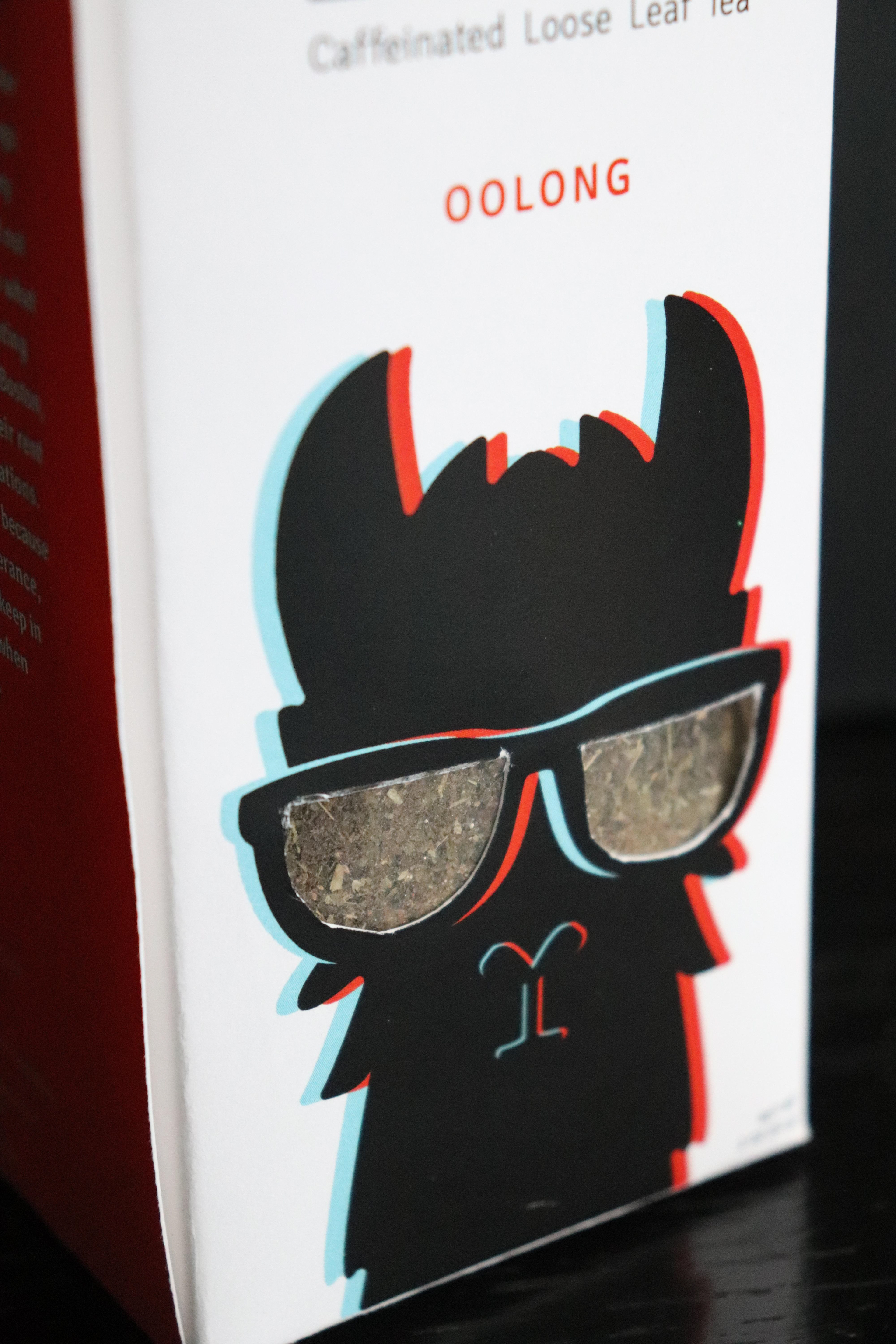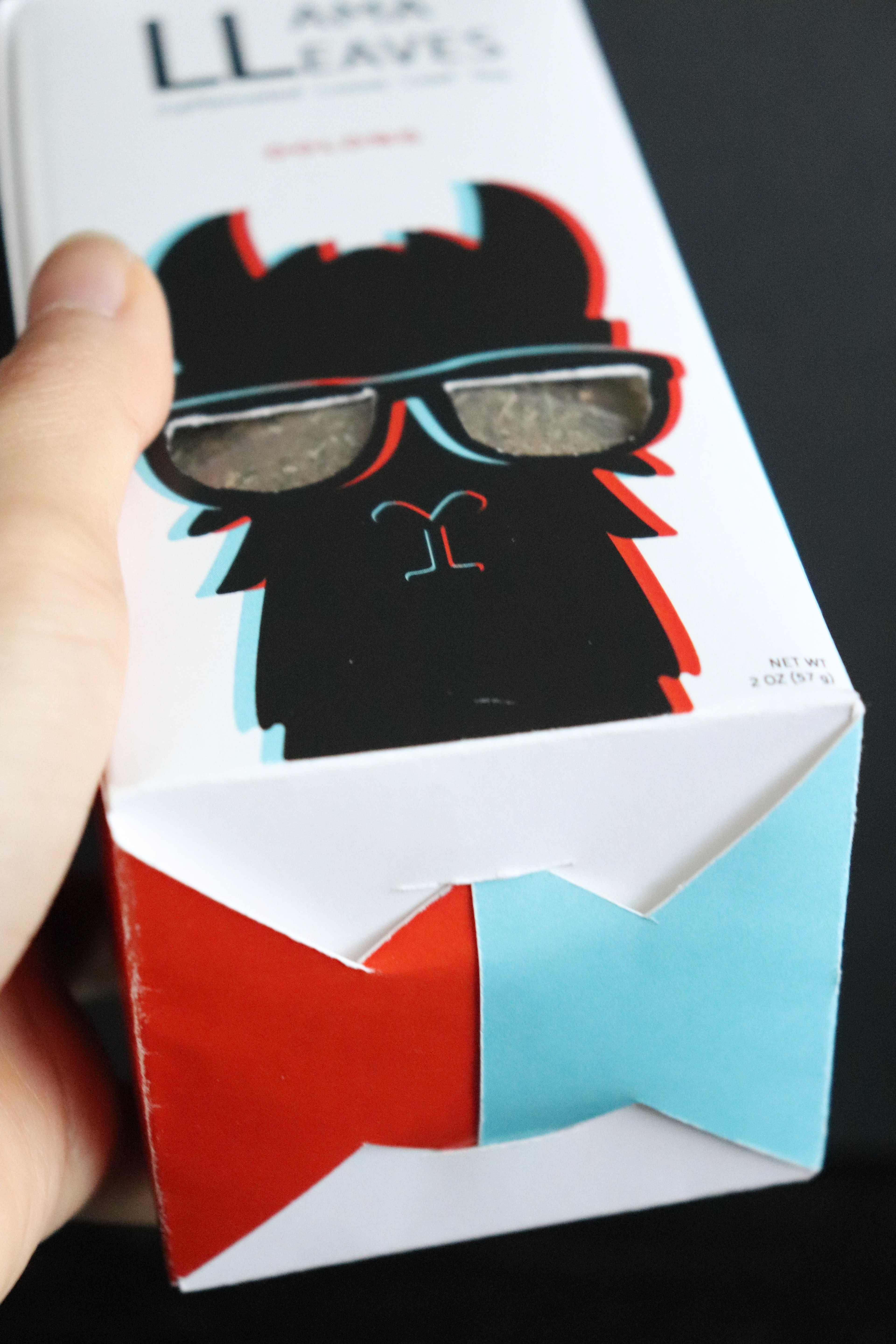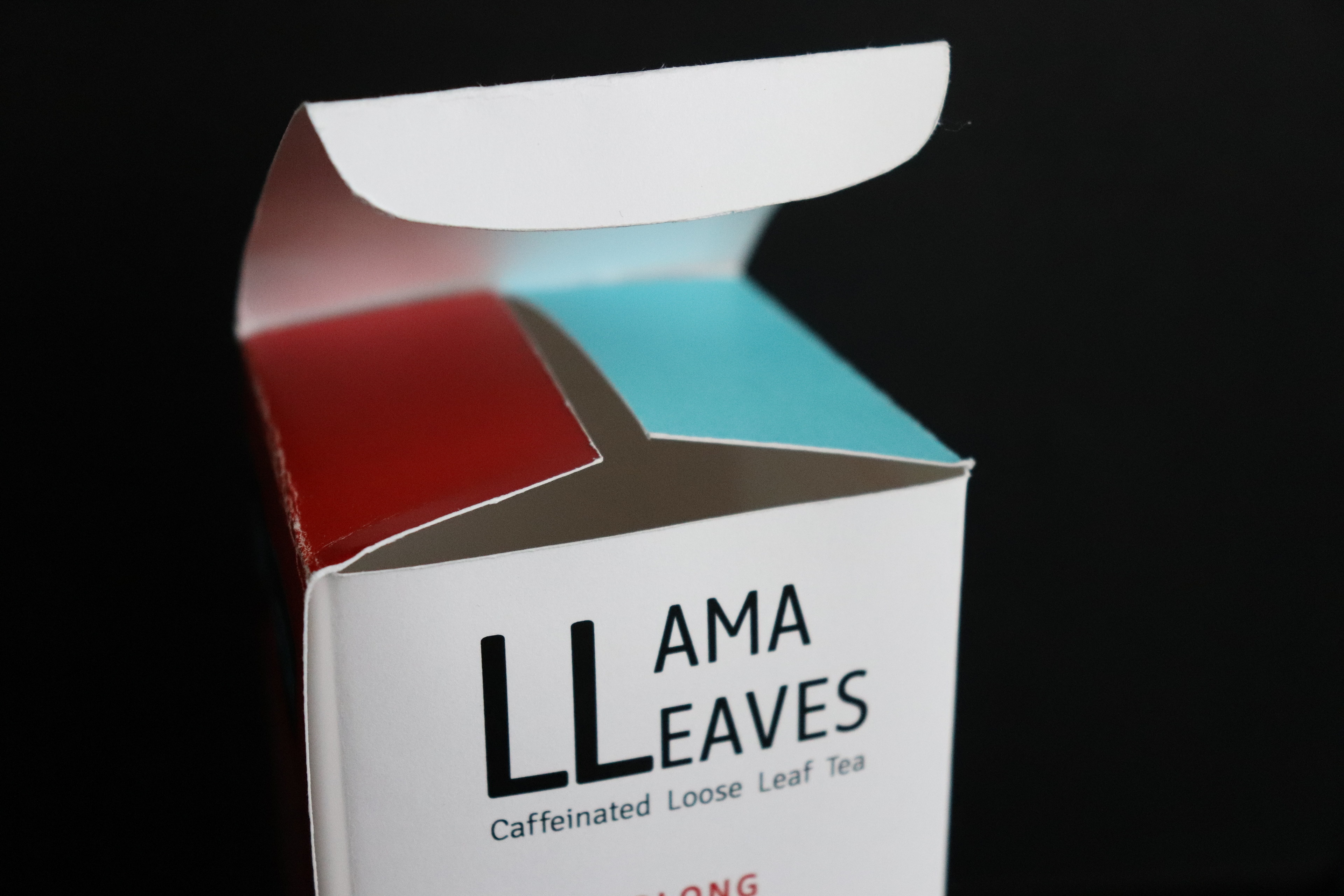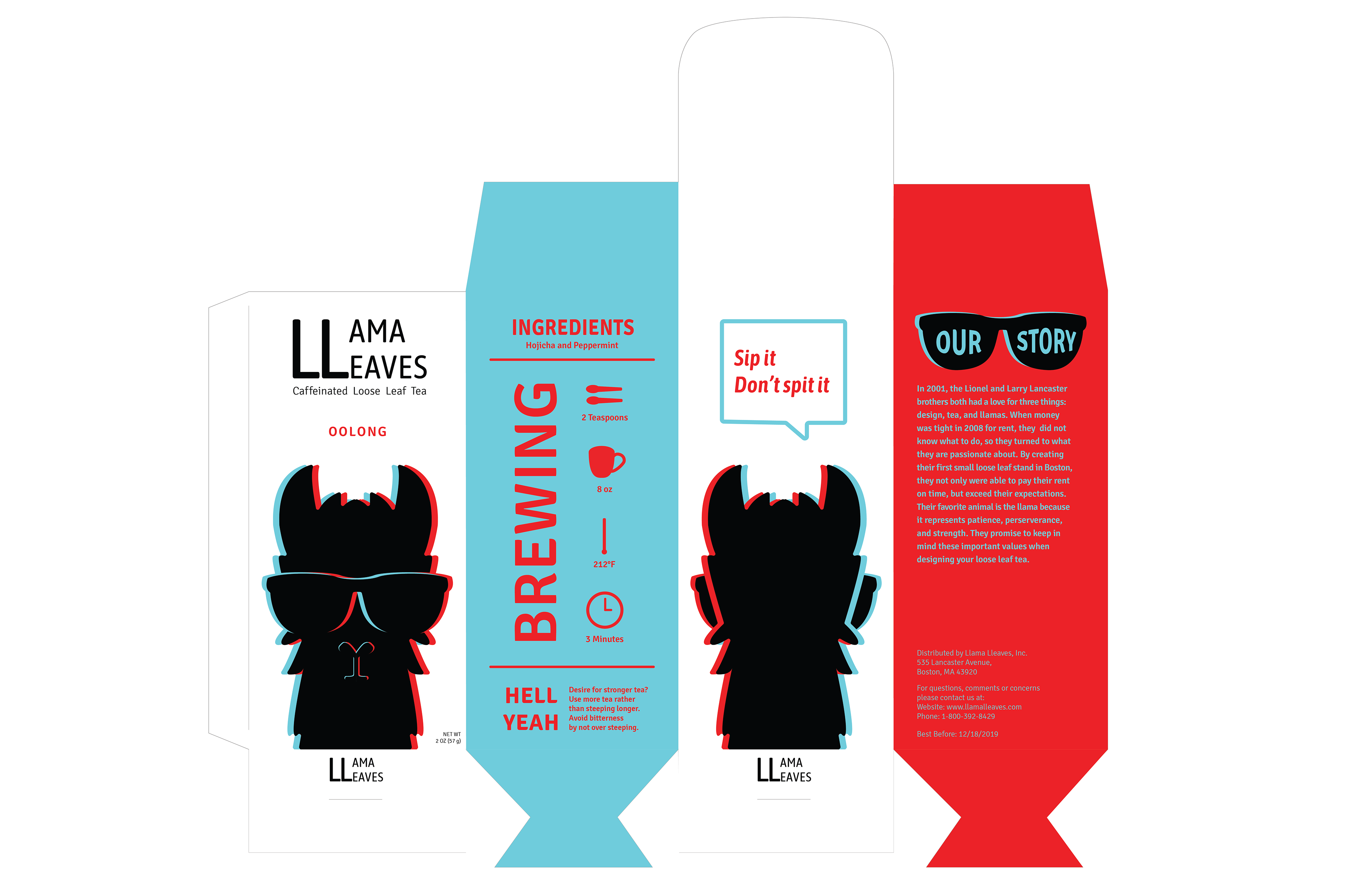 LLAMA LLEAVES, a new loose leaf tea product, is looking to appeal to young professionals living in Chicago's West Loop. This neighborhood is inhabited by trendy, young, urban professionals.​​​​​​​
Laura Lian chose to make the product stand out from its competitors by focusing on 3D, humor, and a straight forward approach which is clean and modern. She chose to cut out the lenses of the sun glasses, so that the bag of tea leaves would be visible through the sunglasses. This adds a comedic element and fits the tone of this brand.
Theoretically, this tea would be flying off the shelves. Young professionals and others would enjoy the funny and unique design in addition to the taste of this quality tea. Hopefully, the revenue will increase for Lionel and Larry Lancaster (see story on box).