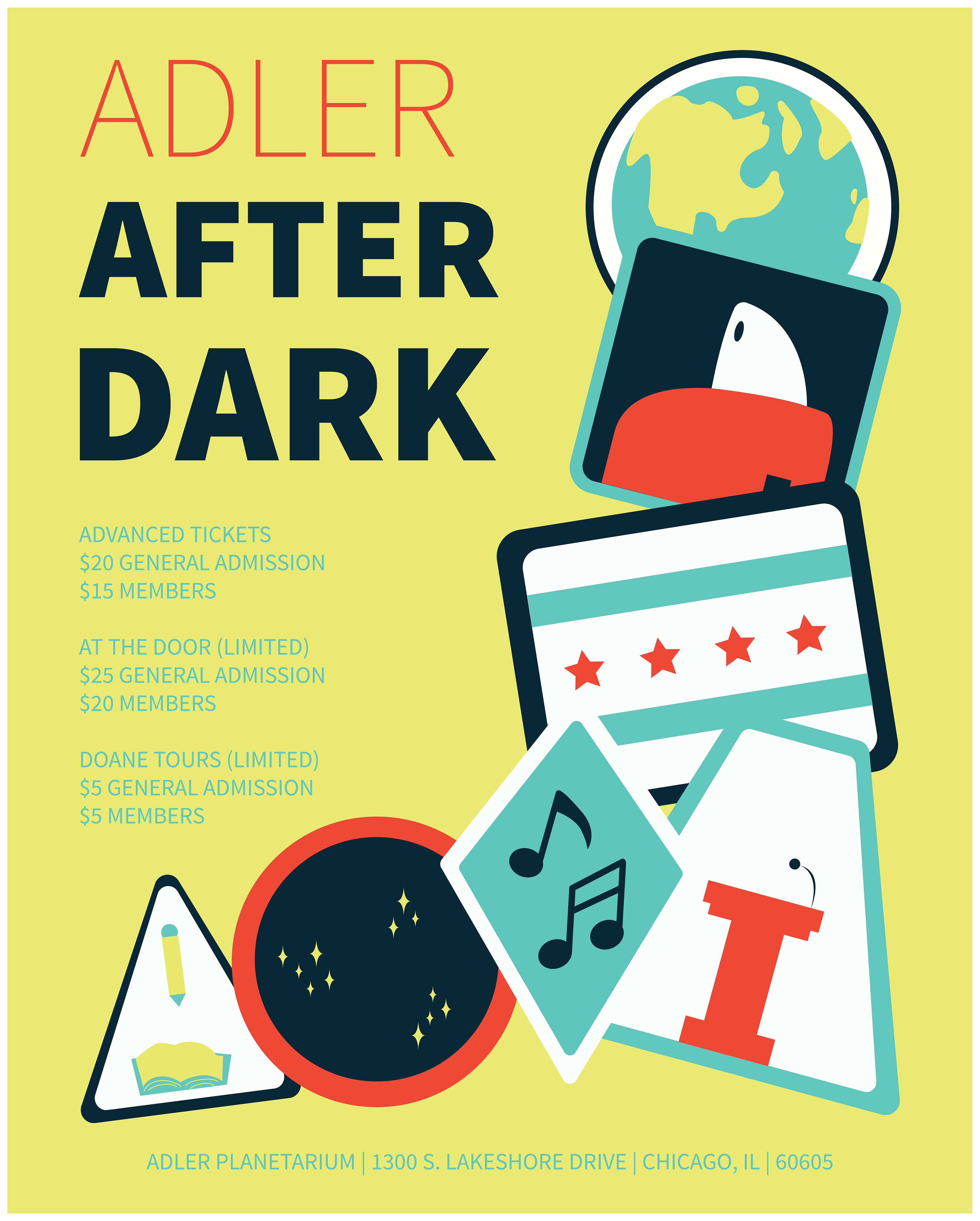 The Adler Planetarium seeks a poster to advertise Adler After Dark, an adults' night out. The poster needs to clearly communicate the who, what, where, when, and why of the event. It is meant to appeal to those who enjoy listening to speakers, dancing to music, and learning.  
This event is competitive with other events taking place in the city of Chicago, so grabbing the attention of this wide ranged audience is key. The strong, modern iconography paired with the clean typography, and the use of vibrant colors communicates the necessary information.
The final poster design hopes to promote the event, boost attendance, and attract potential attendees.​​​​​​​