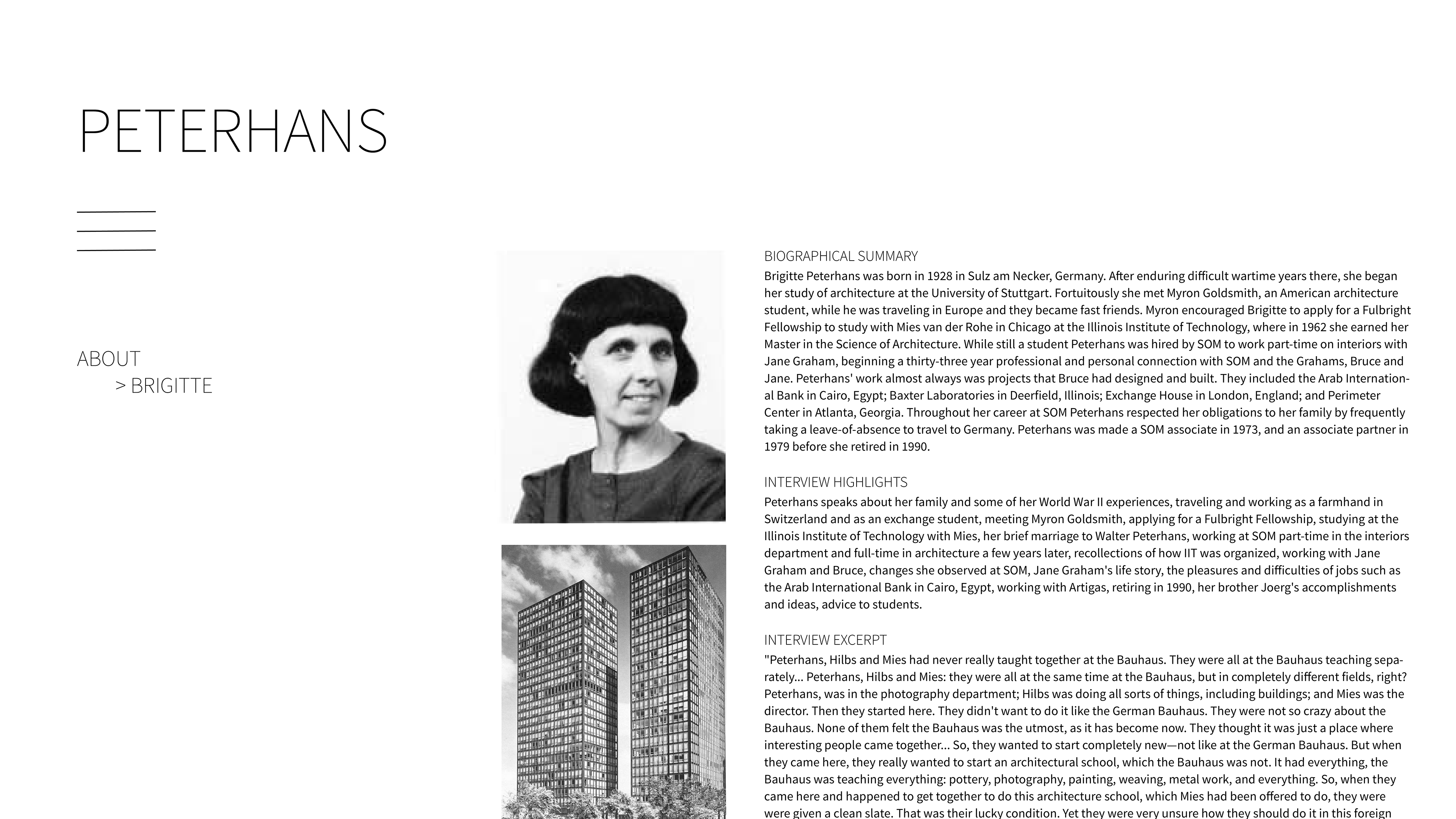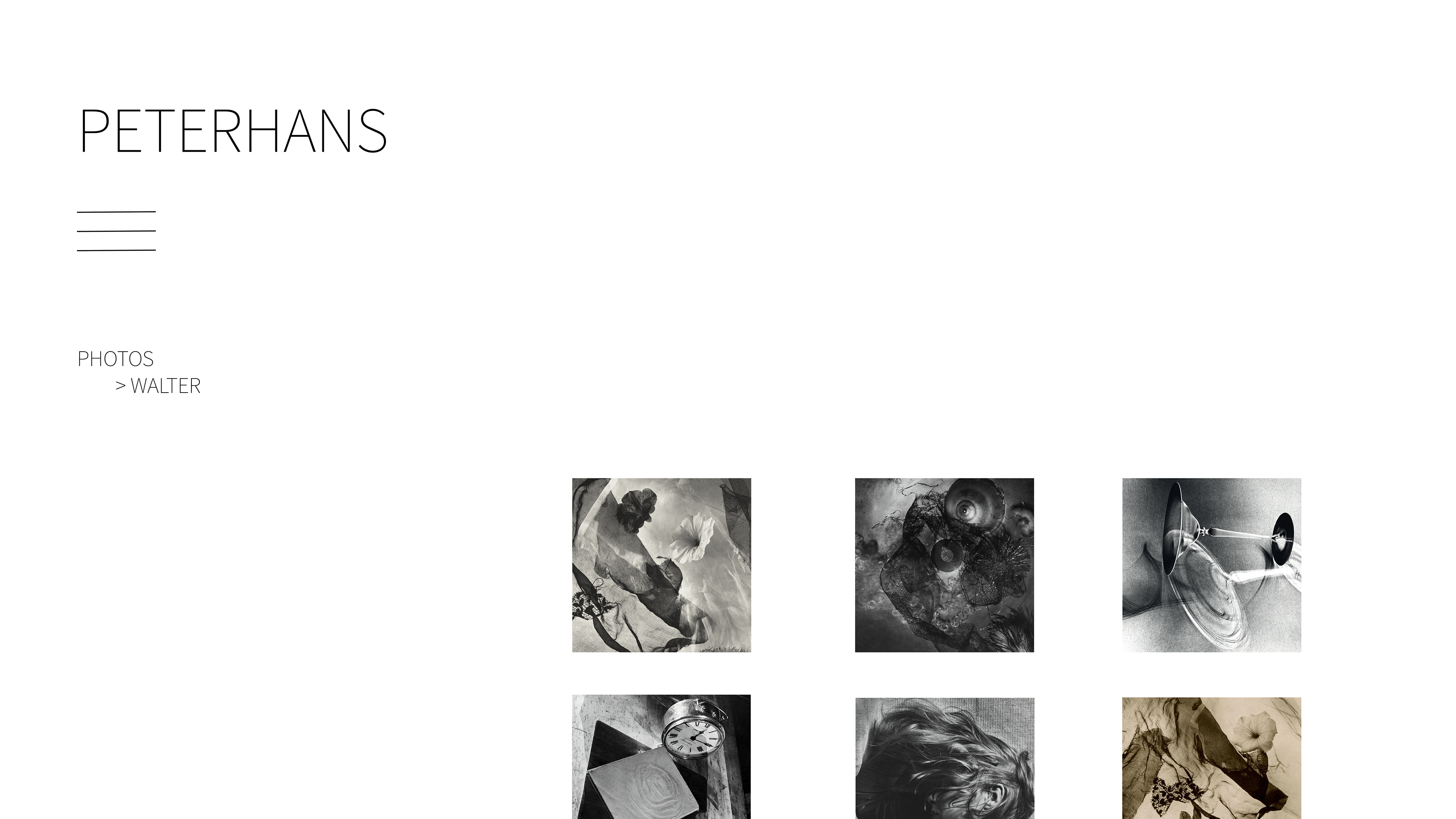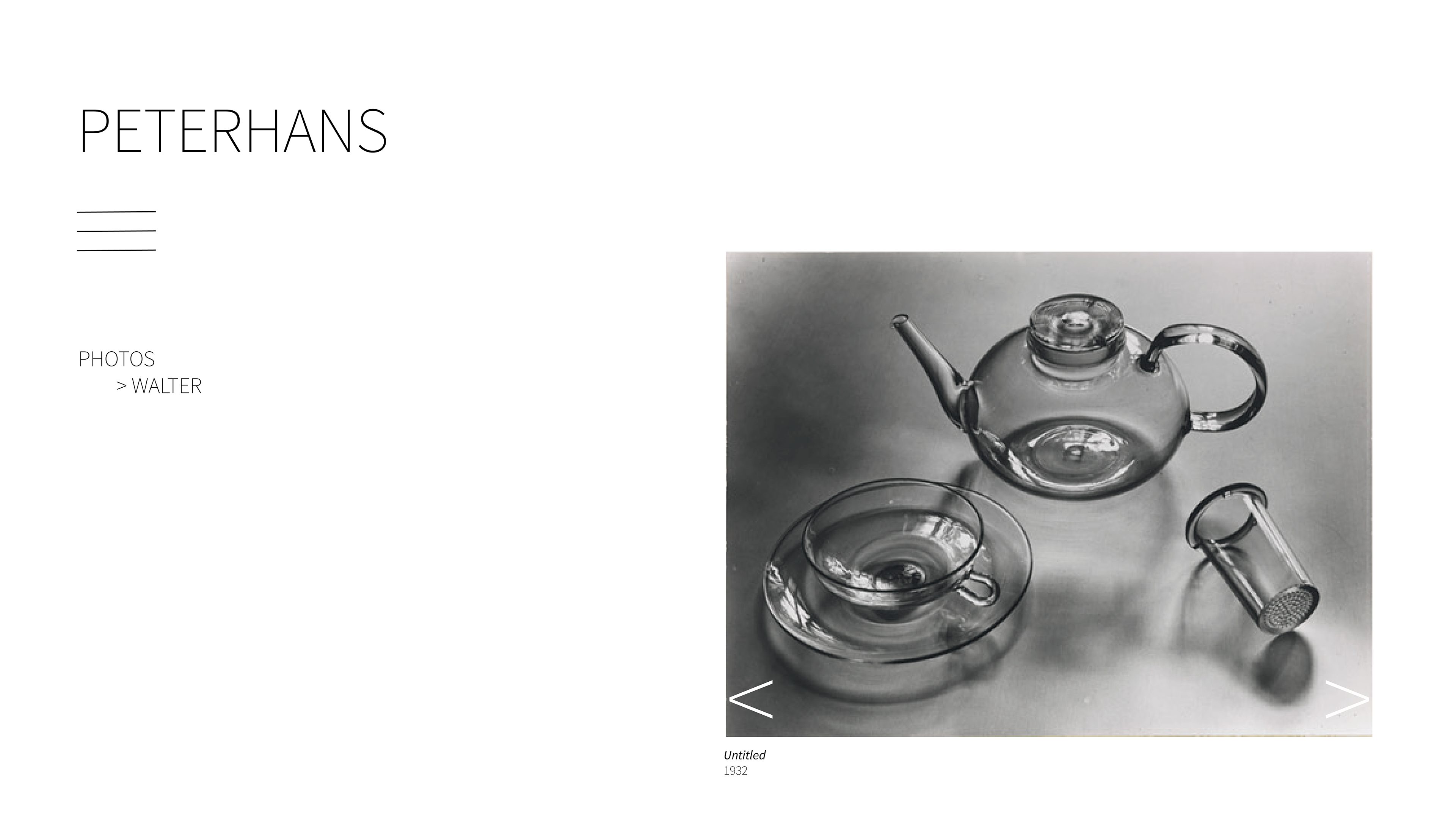 The task was to design a website for Brigitte and Walter Peterhans to showcase their careers, personal styles, and German culture. Since German architecture firms, websites, and designs tend to be modern, clean, and sophisticated, it is important to keep these cultural aspects in mind.​​​​​​​
Laura Lian decided to let the work of these creative professionals speak for itself. To this end, she used a clean black and white color palette with a simple line design, which allows viewers to easily focus on the art and architecture without distraction. She believes that accessibility and 
functionality are key elements in website design and development.
IMPACT
Theoretically, this website would receive many views if it were live. The hope is that their work will be shared with the world and future generations through this website.
Brigitte retired from Skidomore, Owings and Merrill as an associate partner in 1990. Walter taught photography to students at The Bauhaus.